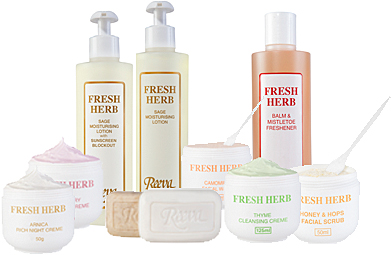 Fresh Herb Skin Care Range
Purity in skin care in a beauty giving routine
Moisturise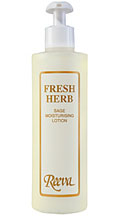 Sage Moisturising Lotion (250ml)
Moisturiser lotion with Vitamin E, pure lanolin, herbal extracts to nourish & protect - for dry, rough areas. Excellent after bath, sun exposure, leaves skin soft & smooth. For all skin types.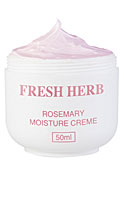 Rosemary Moisture Créme (50ml)
Dual action moisturiser with wheatgerm oil, vitamin E, collagen, assists in retaining youth, allaying wrinkles with moisture & nourishment. Ideal as under makeup base or protection. Good nightcream. For all skin types.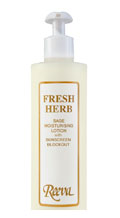 Sage Moisturiser Blockout (250ml)
Extra protective, provides cushion of moisture, allows skin to breathe, protects, total blockout - UVA & UVB sunfilters. Wear on bare skin, over cream, under makeup protects against drying, premature ageing.