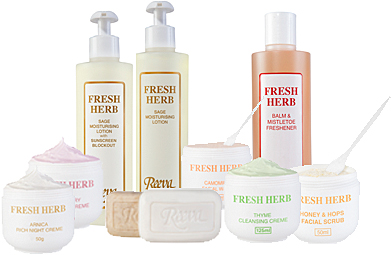 Fresh Herb Skin Care Range
Purity in skin care in a beauty giving routine
Tone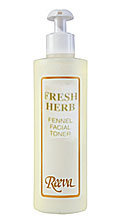 Fenel Facial Toner (250ml)
Use after cleansing, removing all traces of dirt. Contains witch hazel, herbal extracts. No alcohol. Maintains a beautiful complexion, soothes sensitive skin. Suitable for all skin types, especially dry to sensitive.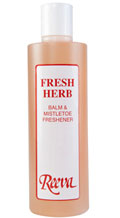 Balm & Mistletoe Freshner (250ml)
Balance of pure alcohol, witch hazel & herbal extracts gives a mild astringent to care for skin. Removes last traces of dirt & oil, aids in refining pores & checks over secretion of oils. For oily & combination skins.