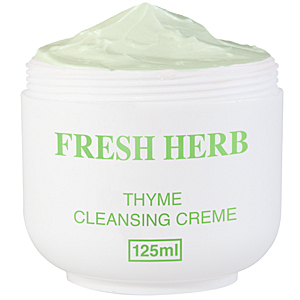 Cleanse:
THYME CLEANSING CREAM

A blend of the finest cleansing oils, moisturisers and herbal extracts, to protect the skin while cleansing, preventing dryness and flakiness.

Smooth over face and neck.
Tissue off, rinse with tepid water.
Pat dry. Leaves skin soft and smooth.

Suitable for normal and especially dry skins.

125ml.