REEVA
VALENTINE SPECIAL WITH A LOVE NOTE!
Purchase a REEVA Fragrance for the one you love ….

Ladies Tequila (85ml) R600 Le Reve (100ml) R575 Aura (100ml) R570 Fleur de Vie (175ml) R580
Men Patrick Cologne R350 After shave R340 Casa Montana (100ml) R370 After shave R360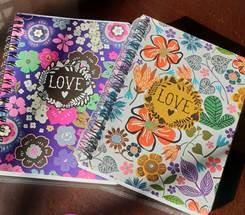 With your order
as our gift to you -
a love notebook!
FREE DELIVERY IN SA
REEVA Beauty & Health
2 SHERBORNE RD, PARKTOWN, JOHANNESBURG
ENQUIRIES / ORDERS Tel 011 7262025 / Cell O83 2287777
Email: reeva@intekom.co.za Website: www.reeva.com
Bank deposit: REEVA Absa Bank a/c no: 1017041424 Branch 632005
Credit card: please supply full details.